IN BUSINESS, IT'S ALL ABOUT PEOPLE
CONNECT WITH YOUR CLIENTS, EMPLOYEES, AND CUSTOMERS IN THE MOST UNIQUE WAY.



BRING YOUR CORPORATE GIFTING UP A NOTCH!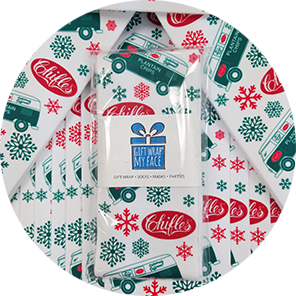 Form long-lasting business relations with strategic gifts that build on brand awareness.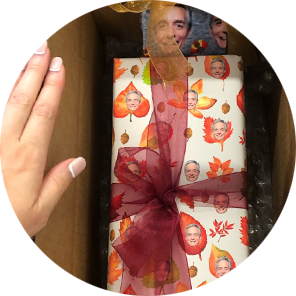 Communicate your appreciation, earn trust authentically, and celebrate your team.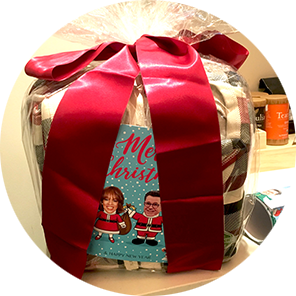 Distinguish yourself from others by creating a memorable experience with personalized details for valued customers
"Everyone went crazy over our company socks!
Thank you for the great design and customer service."
TONY R.
CHIFLES CHIPS


"Exceptional customer service and amazing job year after year :) Our boss has received a number of thank you notes and they
ALL rave about the paper!! :)"
KESENIA G.
CBRE REAL ESTATE
"The ability to include our clients' faces alongside our logo allowed our company to gift something memorable. The exact personal touch we were looking for."
LISETTE O.
CARACOL TV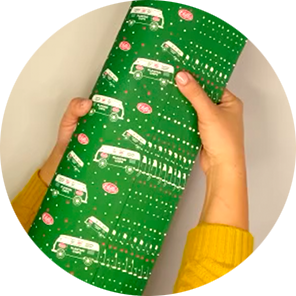 A logo repeat, the wholeteam, or just your VIPs, anything goes.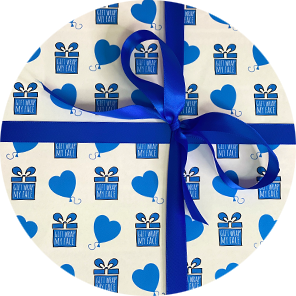 Custom orders starting as low as
12 full rolls.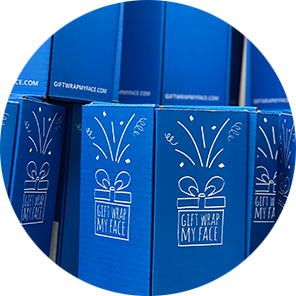 We make our paper in the good 'ol USA and we ship fast, like you'll have it next week fast.
We provide solutions to companies looking for personalized gifting experiences.
From in-person events, to gift vouchers, to custom branded, and white label digital solutions.
In celebration of Oprah's magazine 20th year anniversary, 25 readers were selected to receive 20 of Oprah's favorite things gifts. GWMF provided vouchers for personalized giftwrap as part of their giveaway.

Bloomingdales Holiday Activation
GWMF provided custom gift wrapping printing stations for Bloomingdales in 4 different cities across the US for 4 weeks during the Holiday season.

Emmys, and NYC Wine & Food Festival (NYCWFF)
GWMF provided the Emmys and NYCWFF gifting suites Golden Tickets to gift as vouchers to celebrities during the events. Celebs went wild over their face on Giftwrap.

How I Built This Summit (Podcast with Guy Raz)
All event attendees received a voucher for free giftwrap inside the event bags. Several attendees called this the best gift of all.

We partnered up with View Your Deal. A digital activation for customers to purchase GWMF at a discounted rate for only 2 days on the View Your Deal/Giftwrapmyface site.

Partnership with Fruit of the Loom through a custom-built holiday microsite.